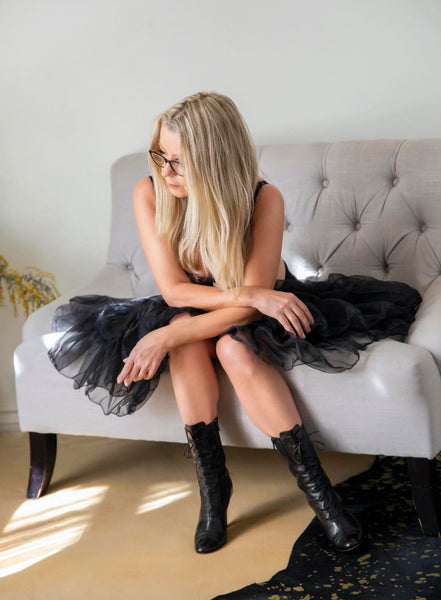 About Christiann Moore
Christiann Moore is a designer based in La Jolla, CA. She is known for her women's fashion designs that combine sophistication, avant-garde, simplicity, and comfort. She is an intuitive artist with exceptional skills in draping and playing with textures. In her recent work, she has incorporated fabrics made from sustainable fibers. 
Moore's designs have been featured in several exhibitions including the "Salk Women in Science Inaugural Gala" at the Salk Institute in La Jolla and the "Kimono Reimagined Exhibition" at the Japanese Friendship Garden in Balboa Park.